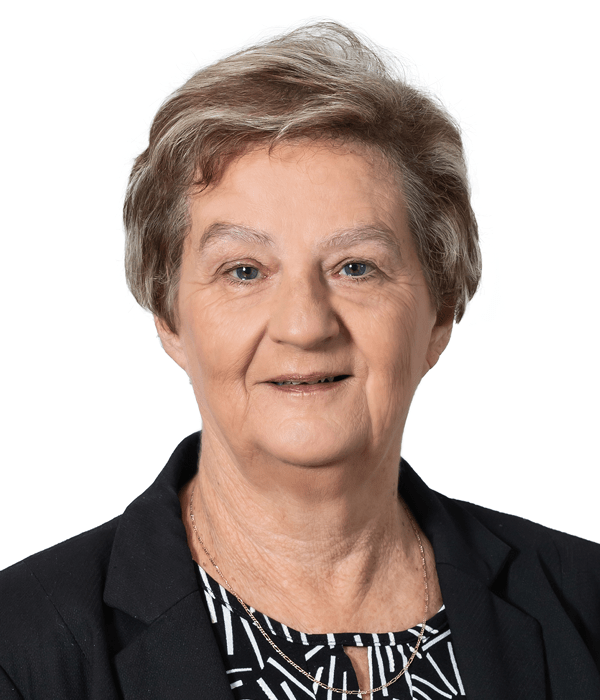 Patricia Claffey
Inspection / Leasing Manager
Work with Patricia Claffey
About Patricia
Inspection Officer / Leasing Manager
Patricia has been part of the team here at RH Property for more than 8 years. She has worked in a range of industries, including on a mine at a remote location, as a Commonwealth public servant, in local government, and in the Real Estate industry as both an employee and business owner.
All these years of experience stand her in good stead in her role with RH Property, which involves inspections of residential rental properties, property condition reports, bond inspections, court representation, property leasing and viewings.
It is a role that Patricia relishes. She says "I love looking back over a period to time and seeing how I have been able to maintain our properties to a high standard. I have had many landlords tell our Director that the property looks like it has never been lived in."
Patricia credits this fine praise to the great teamwork between all the staff at RH Property, the stable office environment, and the fact that all the staff have high standards and are experts in their particular field of work. "We are the quiet achievers in the industry," says Patricia proudly. "The management team is excellent and ensures our business holds up to the highest standards. If we say we will do something, our clients know that it will definitely get done."
One of Patricia's favourite things to do is to renovate properties, and she certainly knows the ropes! She has done over 15 renovations, ranging from small makeovers to very extensive projects. She also loves socialising with friends and family, and going on holidays. Patricia has three adult children and two grandsons (so far!) "I'm working on getting the kids to expand on that number" she laughs.